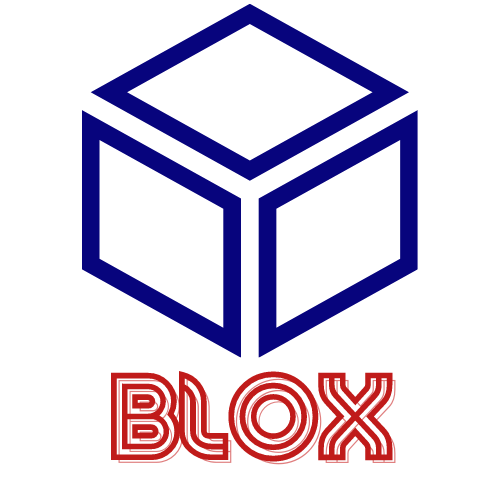 Life at Blox Trader has become easy and fast. Invoice making has become really joyous and a fun. Thanks to CleverlyWork Invoice Maker. 
Blox Trader is a chain of retail and Wholesale shops dealing with construction material supplies, various grades of cement, Tiles and piping material, etc. They have a total of 15 branches in Mumbai and Pune out of which 10 outlets are located in the Mumbai suburbs and 5 outlets are located in Pune. They have their warehouses located near outlets and approximately 30 employees are always there to deliver the products to the customers at each outlet. About 100-300 customers approach every day depending on the location. And suppling satisfaction along with the products is motto for them.
In our various outlets, there are around 300 customers visiting our shop to buy the product. The customer gets an exact idea about the product or the items through a Quotation maker. The customer purchases products and they receive the Invoice alongwith the material or service. 
Tax invoice includes taxable product price, quantity, the amount after-tax charge, etc.  A Proforma invoice is an estimated bill that includes a description of goods, the total amount paid, taxes applicable and other details.
It can takes around 3-4 hours for making the ;arge Invoices and the documents that need to be maintained manually may lead to missing details in the invoices. So making invoices itself is a time-consuming task where one of our accountant employees gets engaged, who takes the data from the computer and makes the invoices. So in the rush hour, we may need to take the help of 2 to 3 employees. Issuing invoices to the customer is quite necessary as it has direct relation with sales Turnover and profit made. Also invoices are important for proper accounts book keeping practises. The customer will ask for warranty or replacement for any damage where Invoice becomes one of the Authentic and Legal document.
So we were looking at whether we can reduce that time or reduce the number of employees getting engaged in making Invoices.
Time consuming
It takes a lot of time to make a manual Invoice.
Peak hour responsibility
Create a burden on employees for making more than One Invoice.
Delay in invoices making
 Invoice maker- Tax invoice and proforma invoices are needed to handle manually. 
Missing details
Sometimes, it may lead to missing details or incorrect information being mentioned.
CleverlyWork has designed and implemented a web app or a solution named Invoice maker considering all challenges of Blox traders. It is a readily customizable solution where you can draw drag and drop various elements according to your need. Adding elements is quite easy and one can edit or delete the elements as per their need. The module's main two processes are Tax invoices and Proforma invoices. In the invoice maker, it has to drag the data from this database and prepare a Tax invoice and Proforma invoice with help of quick fingertips. It has the facility to add customer names, product details, etc.  The module presented has two main databases namely the customer database and product database. It has been provided with a facility to categorize this data related to customers and products in customer databases. You can add the customer's name address and rest of the details relevant to your customer. And for products, they have the product name, rate category, and other details if any. 
It has provided another database namely Tax Master which includes tax rates and tax percentages with the help of tax master it is easy to calculate the total amount by adding formulas in elements. Also, the main activity of taking the printout report of your invoices has also been attached where you can define, update or edit the variables from different elements of the form quotation maker. Tax invoice includes taxable product price, quantity, the amount after-tax charge, etc.
A Proforma invoice is an estimated bill that includes a description of goods, the total amount paid, and other details. These two customizable invoice makers help the user to create their invoices quickly. 
So the Invoice Maker makes your effort as an invoice preparation lessor and makes it fun. Also, the personal Gates engaged in such activity also reduce to an appreciable extent. Check our module at cleverlywork.com please do contact us if you need more information you are very pleased to help.
Organized the data
It helps to set data in a tabular format in an organized manner.
Easily generate Invoices
With the help of ready made template,tasks become easy for making Tax and Proforma invoices.
Updating Invoices
It is easy to update data bases and repoprts in  Invoice maker.
Matter related to taxation
Through invoice they get to know the total information related to tax rate percentage.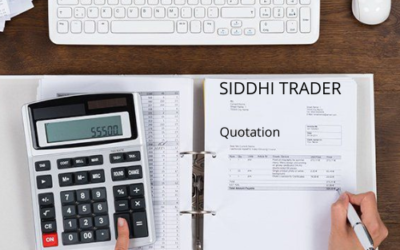 Case StudyQuotation MakerSiddhi Traders Siddhi Traders respond to their customers very fast. Quickly provides the quotations thanks to CleverlyWork Quotation Maker.About Siddhi TradersSiddhi Traders is a chain of retail and Wholesale shops dealing with building...